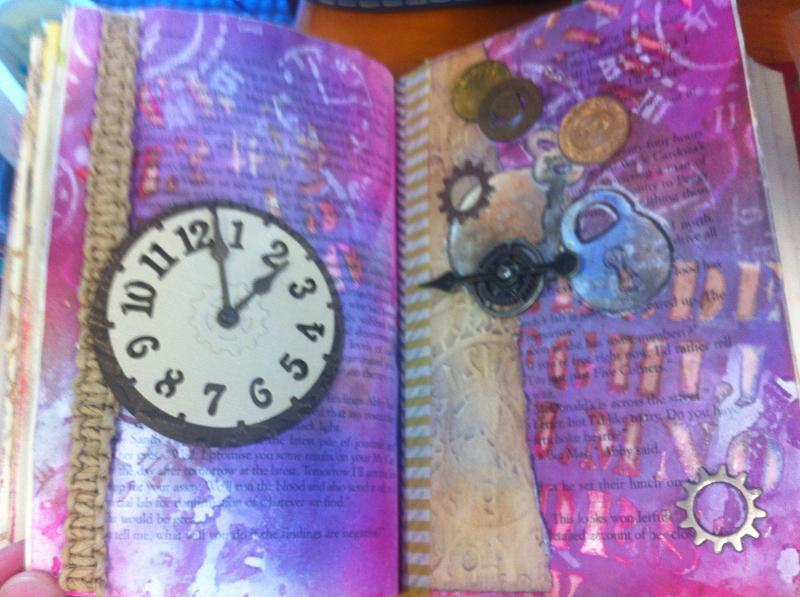 Instructor: Christy Wood
Come join Christy's journey as you learn to make a variety of works of art out of the pages of an ordinary book. Each month she explores a new set of techniques and media — feel free to join the journey anywhere along the way.
The books shown are samples of work from past classes.