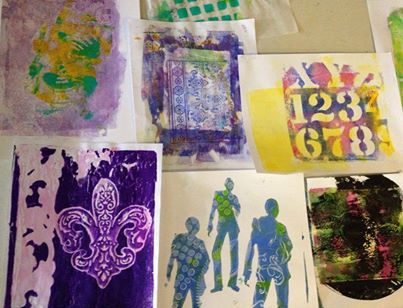 Instructor: Christy Wood
See why these plates and their one-of-a-kind creations have taken the papercrafting world by storm! Whether you're trying to get the most from your GelliArts® printing plate or thinking of buying one, this class walks through the basics.
Bring paper, acrylics and a Gelli® plate if you have one. Runaway has plates for three students to borrow. You may also want to bring stencils and a roller.