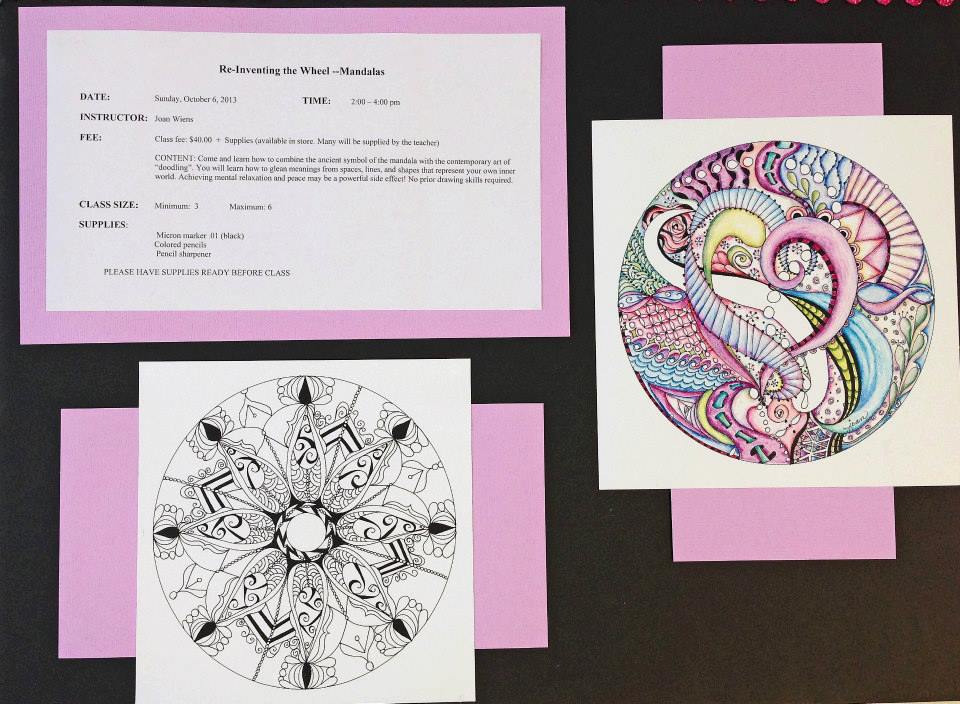 Instructor: Joan Wiens
Come and learn how to combine the ancient symbol of the mandala with the contemporary art of "doodling." You will learn how to glean meanings from spaces, lines, and shapes that represent your own inner world. Achieving mental relaxation and peace may be a powerful side effect!
No prior drawing skills required.
Supplies:
Micron marker .01 (black)
Colored pencils
Pencil sharpener