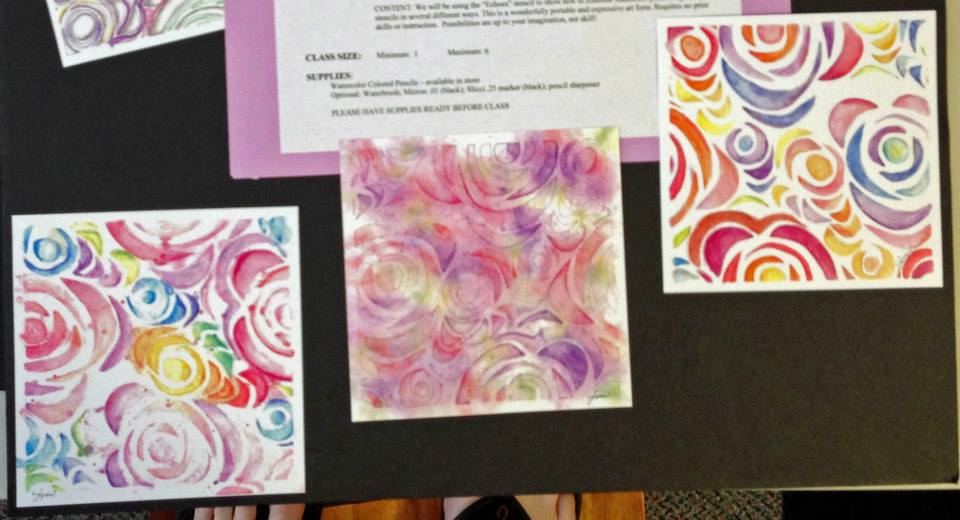 Instructor: Joan Wiens
We will be using the "Echoes" stencil to show how to combine watercolor pencils together with stencils in several different ways. This is wonderfully portable and expressive art form. Requires no prior skills or instruction. Possibilities are up to your imagination, not skill!
Fee includes use of paper, brushes and "Echoes" stencil (stencil is also available for purchase).
Supplies:
Watercolor colored pencils (available at Runaway)
Optional: Waterbrush; Micron .01 (black); Slicci .25 marker (black); pencil sharpener