Store temporarily closed, but try pick-up or delivery!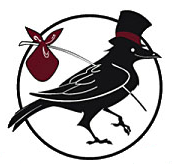 Edgar sez….
Edgar's Delivery Service now available!
The doors at Runaway Art & Craft Studio are now closed to the public, but we are still available Wednesday through Sunday delivery and curbside pick-up service! So we are prepared to come deliver your purchases to you within the greater Salem area. We are still receiving new products and will continue to share photos on our Facebook page. We are looking at the possibility of providing mail-order service as well and will keep you posted on that.
This is a continuing challenge, but we are very excited about finding new ways to serve our customers! Thank you to everyone for your continued support of Runaway and of all the small businesses who are facing extraordinary challenges right now!
Just get in touch during our regular store hours, Wednesday through Sunday, and we'll work out your choices by telephone or e-mail (we don't have an on-line catalogue, but we'll figure out how to help you!). And then we'll do our best to get things delivered to you by 8 pm that day. If we get enough demand that we can't make it, we will get it delivered the next day.
Minimum purchase for delivery: $30
Delivery Fee: $5 for purchases between $30 and $100; free for purchases over $100
You can pay on delivery with cash, a check, or a credit/debit card.
If you have any questions, requests, orders, or if you want to check out what we have available, just give us a call at (503) 881-6270 or drop us an e-mail at Christy@RunawayArt.com. 
"Edgar's Delivery Service" purchases will not be applied toward Runaway Rewards.