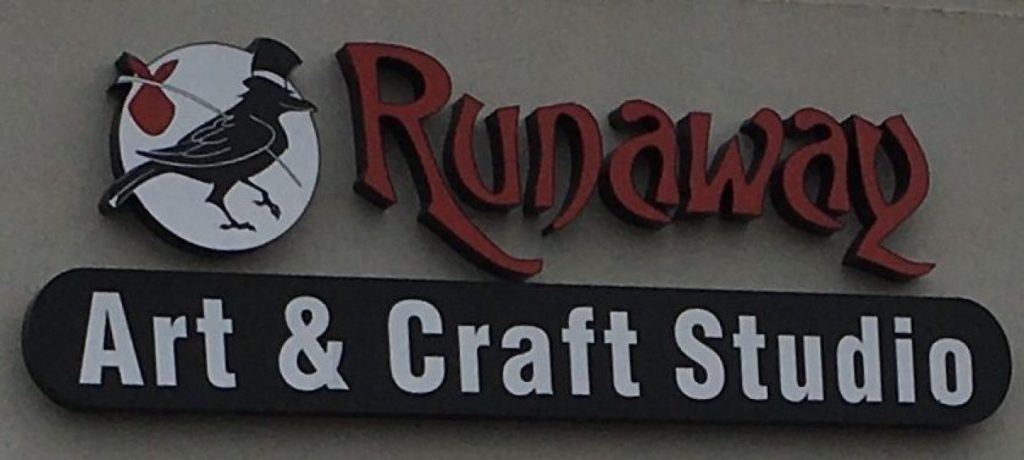 Runaway offers papercrafting, rubber stamp, mixed media, and fine art, and supplies to Salem, Oregon's creative spirits!
Welcome to Runaway Art & Craft Studio, LLC. We are very well settled into our new location in South Salem, Oregon, where we continue to offer both supplies and instruction in mixed media, fine art techniques, and papercrafting. We offer a full range of supplies, including inks, papers, acrylic and watercolor paints/supplies, art stamps, dies, stencils, ribbon, markers and a wide variety of embellishments. If you're looking for beautiful patterned papers for a card or scrapbook page, you'll find it at our store. To describe the inventory at Runaway is very challenging, but let's just say you can find lots of tools and creative bits to make your own work complete and fabulous!
Our classes provide opportunities for first-time crafters to learn the basics and for experienced crafters to add to their creative toolkits. Owner Christy Wood and our other excellent instructors love to share their experience with others who love the creative arts — as well as to learn from the creative insights of their students.
Visit us from 10 a.m. to 6 p.m. Tuesday thru Saturday, and from 11 a.m to 5 p.m on Sundays. Other than the occasional special event, we are closed on Mondays.