"Get Baked!" with Seth Apter
November 10, 2019 @ 10:00 am

-

5:00 pm

$110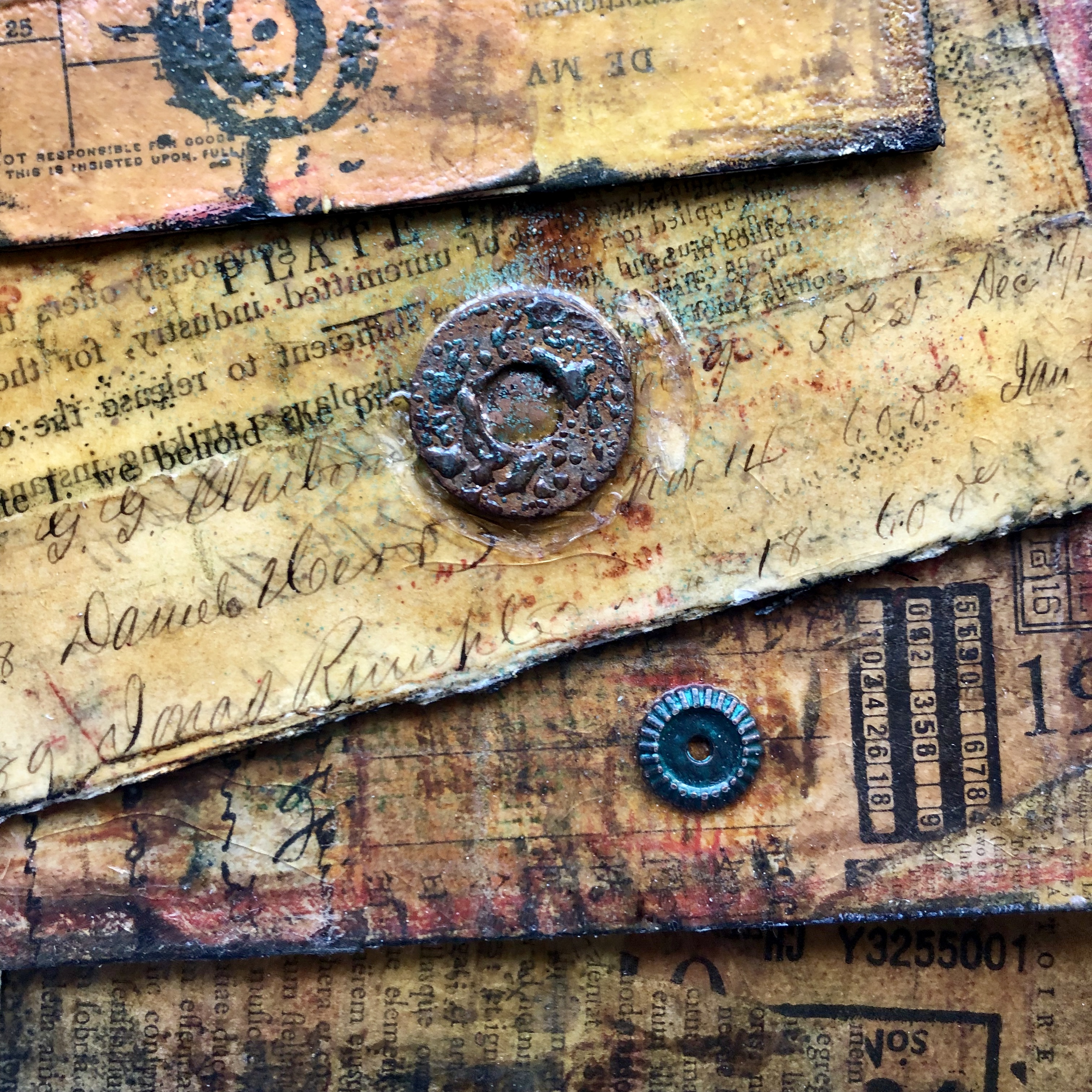 Instructor: Seth Apter
Runaway is very pleased to welcome nationally known mixed media artist Seth Apter to join us Nov. 9 & 10. This class is the 2nd of two workshops Seth will be teaching that weekend.
Get Baked! — This ain't your grandma's embossing powders. Everything old is new again and that refers to art and craft products too. In this full day workshop, we will be bringing embossing powder into the 21 st century. Using my line of embossing powders, we will start by discussing the properties of embossing powders and reviewing traditional uses, such as stamping. Then we turn to the future and work with new ways to use this product.
Examples include faux encaustics, custom blending, and layering. We will also cover alternatives to embossing pads. You will leave with multiple layered, textured, and dimensional artworks.
Supply list (available at Runaway):
Fluid acrylic paint (a few of your favorite colors)
Ink Pads (assorted colors, any type)
Chip brushes (1/2 and 1 inch work well)
Paint palette
Matte Medium
Glue Stick
Embossing Pad
Heat tool (optional – each table will have one embossing gun or heat tool to share between two people)
Craft Sponges
Black and White fine tip journaling pens and any other of your favorite mark makers (pens, pencils, markers, paint pens, etc)
Instructor will provide:
Embossing Powder
Art Panels and/or Paper
Collage Material
Seth will have washi tape, stencils and unmounted background stamps to share, but feel free to bring your favorites
These classes are filling quickly! You can register by e-mailing Runaway at Christy@RunawayArt.com, by coming into the store during our normal hours, or by telephone at (503)881-6270. We will need pre-payment (mail a check to Runaway or come into the store to pay with a check or credit card) within a week of your registration to continue to hold your spot. The class fee includes a non-refundable fee of $25. If you cancel on or before Saturday, Nov. 2 we will refund your remaining payment, less the $25 per class. No refunds are available for cancellations after that date.