We are really excited to announce that Megan Quinlan, who is a widely known artist in the mixed media world, will be teaching a fantastic class on Saturday, July 15th! This creative day will include a lot of inspiration, fun techniques and a chance to make a finished mini tag book similar to the one below.
Mini Tag Book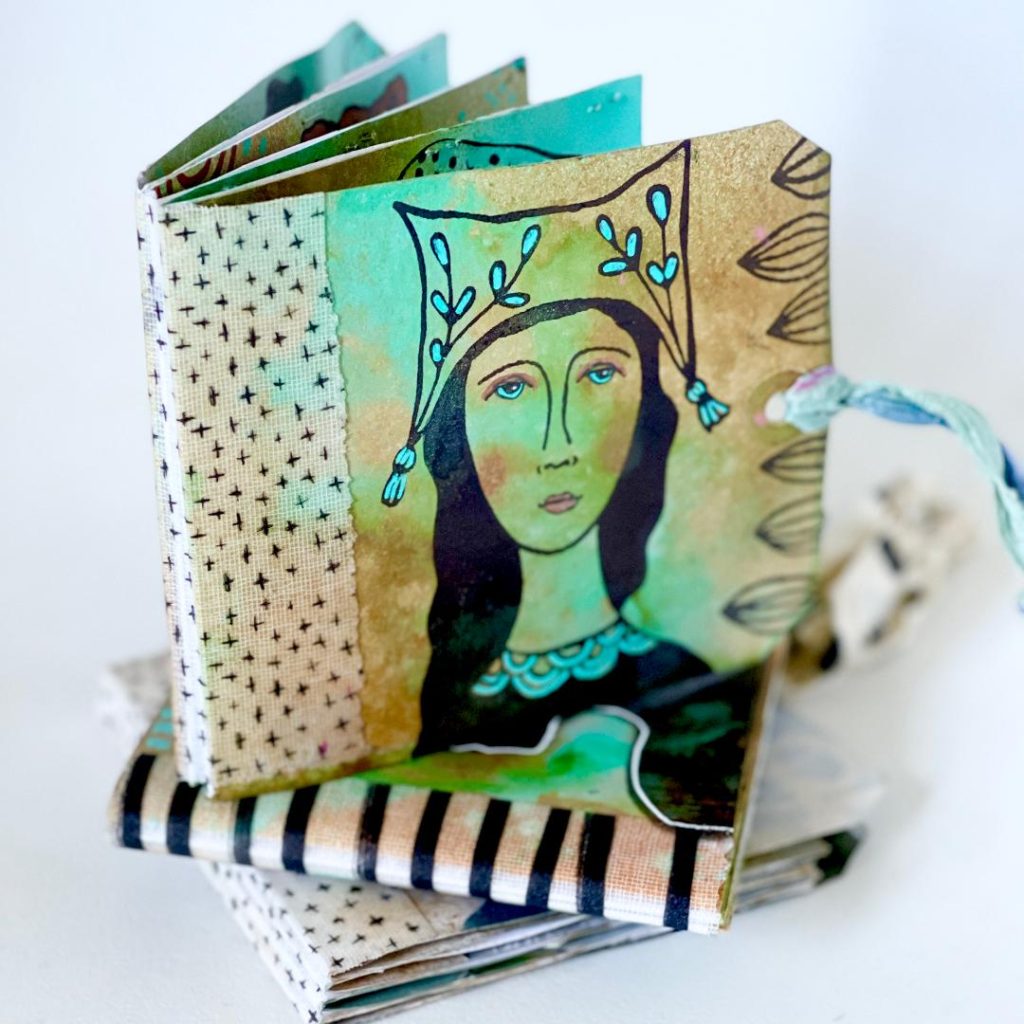 This is a simple book structure that requires no sewing. We will create backgrounds in class and use stencils and stamping techniques to add to our books. Megan will walk you through various elements and ideas to give your books your own personal touch. Kits will be provided full of some fun freebies to use in class while you are creating.
A bit about Megan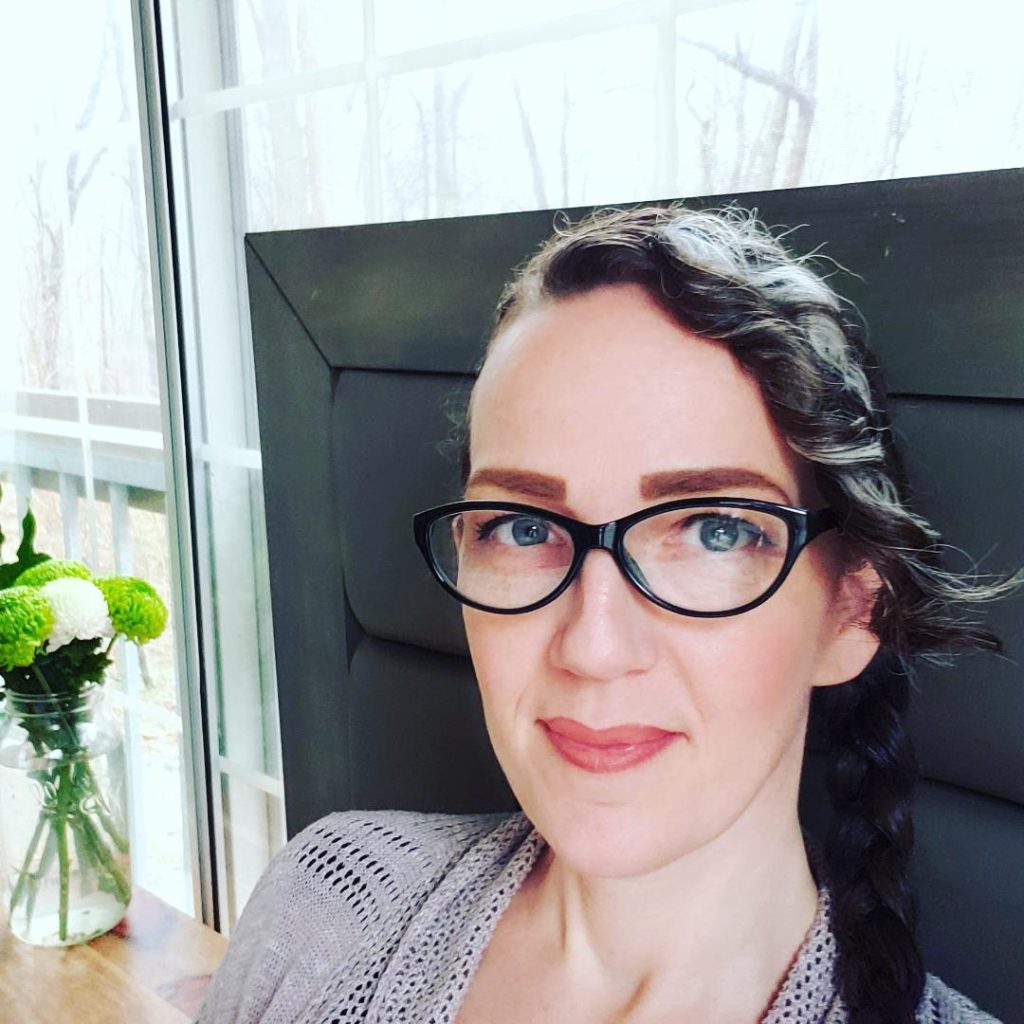 Megan Quinlan is a Mixed Media and Bookbinding artist. She has been creating art for over 25 years. She has been featured in Somerset Studio© and has been a teacher for Fodder School for the last 3 years. She also has her own stencil line and has limited edition stamps with ArtFoamies®. Megan's style is very laid back and encourages students to stay in the flow while creating. Her approach to art making is all about inspiration and encouragement, themes that she tries to incorporate into her art. She lives in New Jersey with her partner and 4 children. 
Megan will be teaching one class on Saturday, July 15th, from 10 am to 4 pm, with a break for lunch, at a cost of $125. If you would like to attend, please send an e-mail to Christy@RunawayArt.com, give us a call at (503) 881-6270, or come by the store during regular business hours. We'll get you signed up (please don't try to sign up in Facebook comments or using Messenger – we just aren't set up to manage things that way). We do require payment for class in advance. To confirm your registration, we will need to receive payment in full (including the $25 non-refundable fee) no later than the end of the day on Sunday, July 9. We will refund the $100 balance if you cancel before that time – but if you need to cancel after July 9 we will not be able to refund your money (the registration is transferable at any time if you find a replacement student).
Runaway will be sending registrants more details about supplies and other items of interest prior to class. Please let us know if you have any questions–we hope to see you soon!
Learn more about Megan's work at Megan Quinlan Studio on Instagram