This past weekend was Stamp Out Cancer! This fun event is a fundraiser for the American Cancer Society and sponsored by the "Just Beat It" Relay For Life team. Participants created stunning art and enjoyed their community all day Saturday and Sunday while donating to help stamp out cancer once and for all.
To continue on the spirit of giving, Runaway Art and Craft Studio is so pleased to host four prize drawings to directly benefit the American Cancer Society. From now through Sunday, June 30th, you may purchase tickets at the store at $1 each.
Raffle 1 & 2 are gently used Cricket Machines and cartridge packages as shown in the pictures below and in our window. Each ticket for these raffles are $1 per ticket. Winners will be contacted by phone or email the first week of July.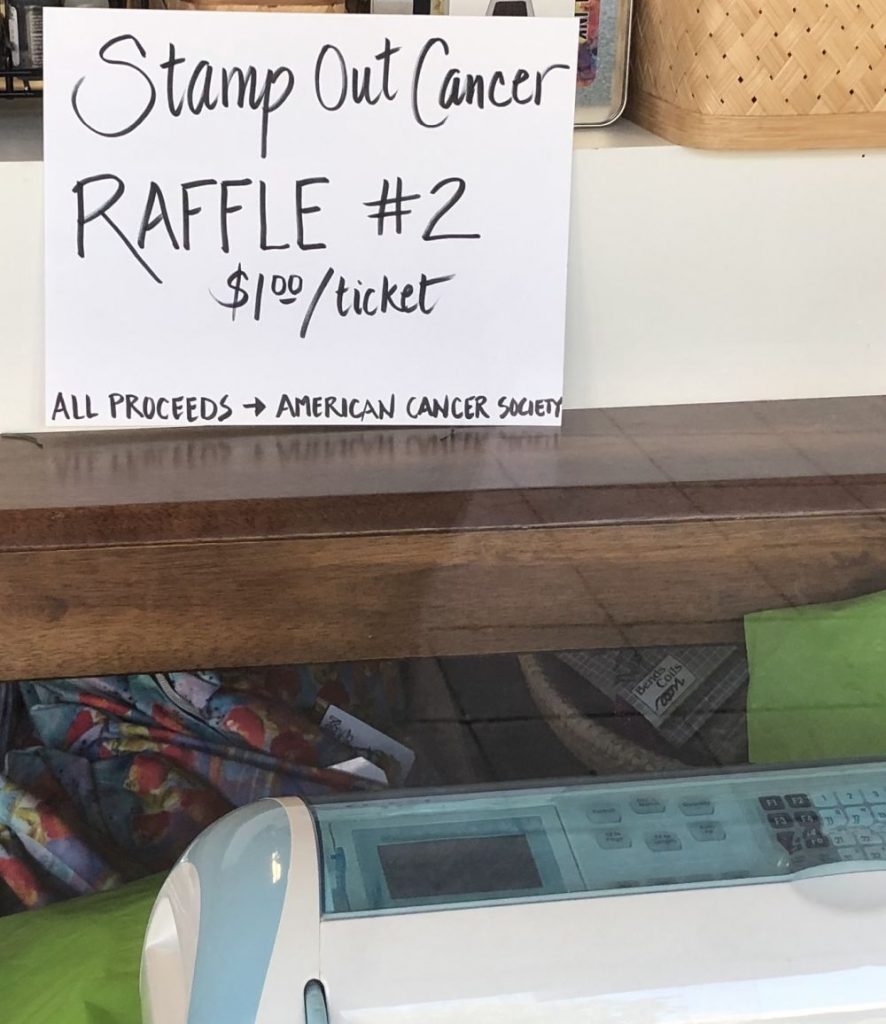 Raffles 3 & 4 are very special jewelry combinations donated by Tiffany. Details in the store.