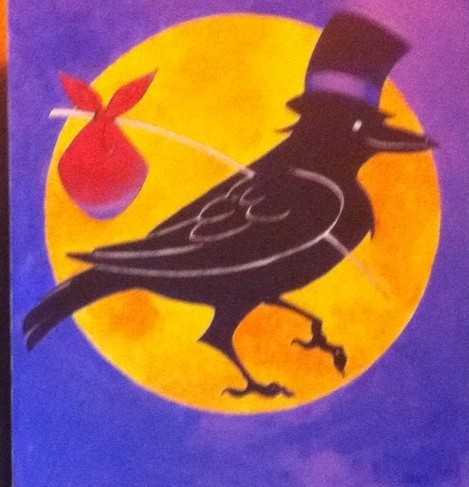 Runaway visits Comic Fest
Part of the Runaway gang (including Edgar Allan Crow, our lovely mascot) have wandered off to work the Northwest ComicFest at the Salem Convention Center on August 15 and August 16. But never fear, several intrepid and dedicated souls are keeping the store up and running — and did we mention our 4 for $1 sale on our 12 by 12 printed paper (excludes Graphic 45 and paper normally priced more than $1) as well as our 50% off sale on all printed paper pads (including Graphic 45)!
If you want to go see if Christy and Kelsey are really working (not to mention all the cool booths, classes and costumes), you can find more info about the Northwest Comic Fest at http://www.northwestcomicfest.com/.